Assisted Living in New Hampshire
New Hampshire Assisted Living Facilities
Seniors looking for care in New Hampshire have many options. Assisted living facilities in New Hampshire are for seniors who require assistance with daily activities but do not need around the clock care and attention. In New Hampshire, assisted living provides support for adults who qualify for care in residential settings. Residential care facilities are community-based settings that allow for maximum individual independence while tailoring services to individual needs.
Average Cost of Assisted Living in New Hampshire 
The average monthly cost of residence at an assisted living facility in New Hampshire was $7,021, according to a Genworth survey in 2019. Each year, Genworth surveys senior living care providers to estimate the average cost of care in over 440 regions within the United States, including New Hampshire. Costs associated with assisted living care grew at a rate between 4-5% last year. The average cost of assisted living care in New Hampshire will vary based on the residence and location. Care close to the Manchester area tends to be higher than stays at assisted living facilities in Northern New Hampshire. When looking for senior care, be sure you know what services and care are required for you or your loved one.
Medicaid for Seniors in New Hampshire – Assisted Living Residence
In New Hampshire, nursing home care is paid for by the state Medicaid plan. Some limited personal care is also covered. In addition to New Hampshire's Medicaid plan, it also has a Home and Community Based Services Waiver for elderly and disabled residents, in order to assist them in remaining in the community rather than require nursing home placement.
To determine eligibility for Medicaid in New Hampshire, there are both income and asset restrictions. As of 2018, an individual's income must not be greater than $1,214 a month. However, New Hampshire allows applicants to "spend down" their income, therefore, qualifying for Medicaid. For instance, after an applicant's medical expenses are paid, if their remaining income is under $591 a month, they will qualify for services under Medicaid, as far as income is concerned. The asset limit is set at $2,500 and includes all liquid assets, such as cash, mutual funds, stocks and retirement funds. A senior's primary home, if valued under $552,000 and he or she lives in it, is considered exempt. Make sure to consult a Medicaid planning professional for additional help.
Let New LifeStyles Help You Find an Assisted Living Community
New LifeStyles is "The Source for Seniors," providing comprehensive and quality information on assisted living residences and care services provided. We work with local service providers to ensure seniors and family members can research assisted living care options prior to selecting a community.
Learn more about assisted living care and services in these popular New Hampshire locations: Portsmouth, Concord, Manchester and Keene.
Top Assisted Living, Assisted Living Residence, Basic Care Facilities, Housing with Services, Supported Living Communities in new hampshire
89 Herrick St
Beverly, MA 01915
Located on the campus of Beverly Hospital, and a member of Beth Israel Lahey Health, The Herrick House features traditional assisted living and Spectrum, a memory care neighborhood. With super­lative...
More Details
Assisted Living
193 Main St
Kingston, NH 03848
Designed to the highest standards for assisted living communities, All American Assisted Living at Kingston is a residential community for seniors looking for social interaction, personal care services, and a...
More Details
Assisted Living
25 Worthen Rd
Durham, NH 03824
Our Assisted Living Facilities are available in Brookdale's freestanding senior living communities, and as part of a full continuum of care on a single campus. The Brookdale approach provides services...
More Details
Assisted Living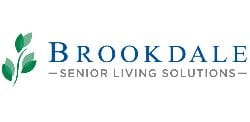 761 Boston Post Rd
Sudbury, MA 01776
Sitting high on a hillside, just down the road from the historic Wayside Inn, Orchard Hill brings the very best in assisted living to Sudbury and the surrounding area. Reminiscent...
More Details
Assisted Living
6 Sally Sweet's Way
Salem, NH 03079
Welcome
The Residence at Salem Woods is a premier Independent Living, Assisted Living and Memory Care community, located on a quiet, wooded parcel at 6 Sally Sweet's Way in Salem, NH....
More Details
Assisted Living
100 Silver St
Dover, NH 03820
Welcome
Imagine finally having the time to do the things that make you happy: Catching up on the best-seller list, getting out to the theater with friends, learning a new language,...
More Details
Assisted Living
75 Pearl St
Reading, MA 01867
The Residence at Pearl Street is a lovely community situated at 75 Pearl Street in Reading, Massachusetts–just a few blocks from the town center. The main structure is an adaptive...
More Details
Assisted Living