Assisted Living in Oregon
Is assisted living the best care decision for you in Oregon?
The first question to answer when evaluating senior living providers ought to be "What degree of care will I require?" If you are looking for additional assistance as you grow older but still desire to keep a degree of autonomy, an assisted living community could be a great choice to suit your needs. Moving in to an assisted living residence is a great alternative for aging adults that happen to be having difficulty looking after themselves at home or if in-home care expenses get too costly. If assisted living is right for you, discover all you can on each community and the services they supply. All licensed health care providers must satisfy rules outlined by the state but supplemental care services and conveniences may change from provider to provider.
OR Assisted Living Communities  View Senior Care Digital Guide
What care services are typically provided in assisted living communities in Oregon?
In order to maintain licensing in Oregon, assisted living providers need to offer selected care services to residents and are routinely audited to ensure they are meeting these types of requirements. Residents should expect to find these care programs and a lot more at each and every licensed care community:
Wellness Programs
Central Dining Program
Nursing Staff Care
Transportation Services
Maintenance Services
What is the average cost of assisted living in Oregon?
The average cost of assisted living care in Oregon is $4,499 per month according to Genworth's 2018 cost of care study. The country's average in the US is right around $4,000 per month for any single individual to live in an assisted living community. The places that reported some of the more expensive costs of care included Grants Pass, Portland, Eugene and Albany whereas larger cities like Bend and Salem were right around average in the state.
Find more information on state licensing for senior communities in Oregon with New LifeStyles.
Find more information on assisted living in the most popular cities in Oregon
Portland, Hillsboro, Beaverton, Newberg
Looking for more info, check out the caringforaparent website.
Top Assisted Living, Assisted Living Residence, Basic Care Facilities, Housing with Services, Supported Living Communities in oregon
32200 SW French Prairie Rd
Wilsonville, OR 97070
Our award-winning, CARF-accredited SpringRidge Court commu­nity completes the SpringRidge at Charbonneau senior living "campus." Offering both Assisted Living and Alzheimer's/dementia care, SpringRidge Court features 84 distinctively designed studio/alcove, one-, and...
More Details
Assisted Living
300 NW Hillside Pkwy
McMinnville, OR 97128
Hillside is an exclusive senior living community located in picturesque McMinnville, Oregon. Our residents trade the chores of home maintenance for the sophisticated comfort of a well-deserved retirement. Our community...
More Details
Assisted Living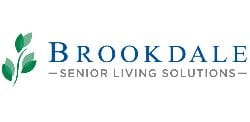 155 S Evergreen Rd
Woodburn, OR 97071
Located just 35 minutes from downtown Portland, 20 minutes from Salem, the capital city of Oregon and 5 minutes away from fantastic shopping at the Woodburn Company Stores makes Country...
More Details
Assisted Living