Independent Living in Oakland, CA
What does Independent Living in Oakland, CA, have to offer you and your loved one?
Independent Living is for seniors who want to live in a community
environment but remain independent. If you and your loved one are looking for this type of community there are many independent living options available in Oakland, CA, including Retirement Communities, Senior Apartments and Affordable Senior Housing (HUD). All of the different independent living communities listed offer varying amenities for their residents. View additional Independent Living resources in Oakland at the California Department of Aging.
The Facts about Independent Living in Oakland, CA
To some seniors independence is a determining factor when choosing senior living. When this is a key factor Independent Living make a suitable option for you or your loved one. Independent Living communities offer some personal assistance amenities such as help household chores, gardening, hobbies and light housekeeping. Communities may also charge a monthly fee for their amenities and other care services.
Oakland, CA Independent Living Communities
There are 106 different Independent Living communities in Oakland to choose from. One of these communities is sure to fit the needs of you and your family. See below or click to view a list of the Independent Living communities in Oakland, CA. Common amenities included in these communities include transportation services to doctor appointments or grocery stores, trips to museums, restaurant dinning and many more. Each Independent living community has a different set of amenities available for residents to use. Some of the Independent Living Communities options include:
Active Adult Communities are communities with homes for sale. Most offer a clubhouse where a variety of activities are offered. Services such as landscaping, maintenance & housekeeping are usually offered as well.
Senior Apartments are living units with an age requirement, offering limited additional services. Most have a clubhouse where groups meet for activities, and some offer transportation to planned activities & events.
Retirement Communities offer independent living with amenities such as meals, transportation and activities included in the monthly fee.
Continuing Care Retirement Community (CCRC) offer independent living along with assisted living and nursing care in a single setting. You can start on the independent level and progress as need be, staying on one campus. These communities normally require an entry fee and offer a living unit, meals, and health care up to the nursing level.
Affordable Senior Housing is a HUD 202 program that offers rental assistance for seniors who meet the requirements of the federal program
Senior Villages are a newer concept in most major cities, where members pay an annual fee for the coordination of volunteers to provide older residents with services that help them live independently.
The Area
Oakland is a large and major city in the west coast. Oakland is located in Northern California and hosts a population nearing 410,000. Cities that are located in the area include San Leandro, Hayward, Walnut Creek, Berkeley and many more. Things to do while in the Oakland area are visiting Jack London Square, The Oakland Zoo, Lake Merritt and more. The Oakland area will surely be a great fit for you or your loved one.
Additional Senior Care Options in Oakland, CA
Nursing Homes in Oakland, CA  Home Care in Oakland, CA
Top Independent Living, Active Adult Community, Affordable Senior Housing, ApartmentsIncome-Based Living, Independent Living, Manufactured Housing, Patio Homes, Retirement Communities Communities in oakland,ca
1550 Sutter Street
San Francisco, CA 94109
A one-of-a-kind community in the heart of San Francisco, Coventry Place offers stylish mid-rise living with fine dining, endless social opportunities and a refreshing array of wellness and recreational choices....
More Details
Independent Living
1601 19th Avenue
San Francisco, CA 94122
A stunning historic landmark just five blocks from Golden Gate Park, Cypress at Golden Gate's provides a vibrant calendar filled with opportunities that engage the mind, body and soul, delicious...
More Details
Independent Living
1580 Geary Road
Walnut Creek, CA 94597
Located in Walnut Creek, The Kensington is in the heart of culture and the arts, just minutes from the Bedford Gallery, Lesher Center and the California Symphony – and with...
More Details
Independent Living
21966 Dolores St
Castro Valley, CA 94546
A community abuzz with energy, vibrant social calendars brimming with celebrations, trips, activities, friends and family. Resident gardens, computer lab, lending library, gym, pool and spa, art gallery, putting green,...
More Details
Independent Living
165 Pierce Street
Daly City, CA 94015
Discover Peninsula Del Rey – conveniently located in the heart of the Peninsula with quick access to highways 1 & 280. This is retirement living the way you always imagined...
More Details
Independent Living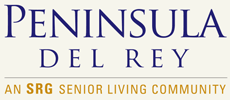 1000 E 14th St
San Leandro, CA 94577
Family-owned Carlton Senior Living in San Leandro is a vibrant senior independent, assisted living and memory care community near Davis Street in downtown San Leandro. Just 10 minutes from the...
More Details
Independent Living
3800 Walnut Ave
Fremont, CA 94538
Carlton Senior Living of Fremont offers award-winning independent living and assisted living with restaurant-style breakfast, lunch and dinner, as well as the Carlton Café open throughout the day. The community...
More Details
Independent Living
2361 E 29th St
Oakland, CA 94606
Oakland Heights is a full service Independent Living, gracious Assisted Living and Memory Care community. Our programs are individually tailored to the needs of our very special residents. Our standard...
More Details
Independent Living
2850 Estates Ave
Pinole, CA 94564
Westmont® of Pinole's Independent Living option is designed for people who approach retirement with energy and enthusiasm. Get comfortable in the library with a good book or keep tabs on...
More Details
Independent Living