262663
The Village at Sherman Oaks
An SRG Senior Living Community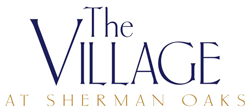 At the Village at Sherman Oaks, you'll find everything you need to feel at home. Set in the heart of the San Fernando Valley, you'll find stylish studio and one-bedroom residences, 12 hour restaurant dining, a fully equipped fitness center and more along with licensed assisted living services personalized to meet your needs now and in the future. So whether you're active and on the go or need some help with the activities of daily life, The Village at Sherman Oaks is just right for you.
Retirement Living Redefined.
Call today for a personal tour and more information.
Category
Assisted Living
Services Offered
Assisted Living
Accreditation
CARF Accreditation
License/Certification
#197608694