72333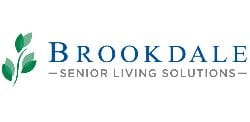 Brookdale Towson, formerly Emeritus at Towson, is a Baltimore, MD assisted living and memory care community for seniors. We are two-three miles from two major interstates (695/83). There is a mall within three miles and dozens of stores. The community sits next door to two hospitals, which are less than a mile away. There is another hospital located about three miles away.
Set on beautifully landscaped grounds with a courtyard, lovely gardens and walking trails, Brookdale Towson is considered one of the premier Maryland assisted living facilities. Located close to Highway 695, our community offers a variety of apartments all on three floors. Here our residents and in many cases, their pets, enjoy retirement living. Yet should you need a helping hand from our warm and caring staff, we also offer complete assisted living services that are tailor-made to your needs. Our services focus on wellness to help you maintain your health so you can live as independently as possible.
A Wonderful Selection
The physical community has been described as being warm and inviting. Recent renovations include painting, new carpet, a new fence for Memory Care's outside area and new furniture. We have a beautiful sitting area out back and a paved path for residents to walk around the entire community. Our community has an on-site beauty salon, spacious common areas which include living rooms, libraries and recreational areas.
Category
Assisted Living
Services Offered
Assisted Living, Memory/Alzheimer's Care
Capacity
92 beds
License/Certification
Assisted Living Programs